"Alaysha from USF just saved $96.28 off the University of South Florida Bookstore price"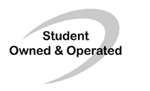 Most students find as they go through college they get ripped off more and more for outrageous textbook prices. To top it off when they try to sell back that textbook they get literally pennies. We realized that local and global textbook stores have no solution to this growing problem so BookHolders.com was formed to help students buy and sell their books.
The College Park Center store is the first of the pilot stores to test the advantage of BookHolders.com to the students. We're in the process of expanding to other local areas and if we're not already in your campus we hope to be soon. If you like our project and would like to join the effort in your school email support@bookholders.com and tell us your idea.
©1999-2022 BookHolders LLC.