"Emily from VT just saved $107.02 off the Virginia Tech Bookstore price"
| | | |
| --- | --- | --- |
| | Book Value | |
Cash Now:
You can find the Cash Now price by visiting any of BookHolders' local stores.
The Cash Now prices change from day to day so we can only give them to you at the counter.
Advantage:
Find an Advantage "You Get" Price
Ready to find out how much more money you can get from Advantage?
Enter the class number (Ex. CCJS100), the book author's last name, or ISBN and we'll find the "You Get" price for your book.
---
The ISBN is a unique thirteen or ten digit number located on the back of each book to help identify it.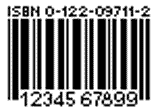 ---
©1999-2022 BookHolders LLC.